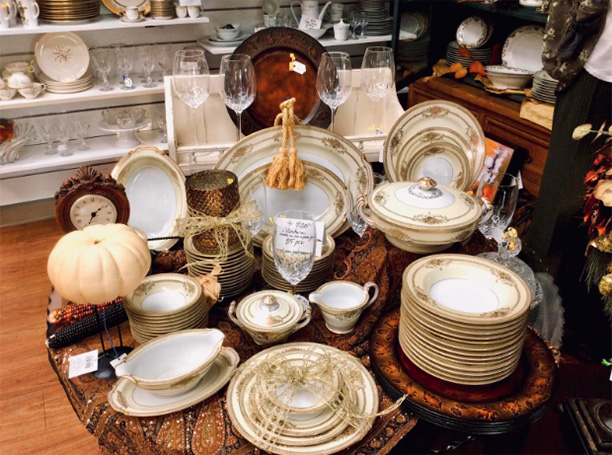 The holiday season is upon us, and so are the delightful dinners, cozy get-togethers, and festive parties! If you're playing host this year, we've got good news for you. Each Discovery Shop is brimming with unique items that will turn your seasonal events into unforgettable memories.
Why Choose Discovery Shop for Your Entertaining Needs?
We believe entertaining should be stress-free and a reflection of your personal style. At Discovery Shop, we curate an eclectic mix of high-quality, unique items ranging from vintage glassware and dinnerware to unique statement decor pieces.
Every item in our store tells a story, and incorporating us into your entertainment planning can help you create an inviting atmosphere for your guests. Plus, choosing Discovery Shop means supporting sustainability and the fight against cancer. Now, isn't that something to toast to?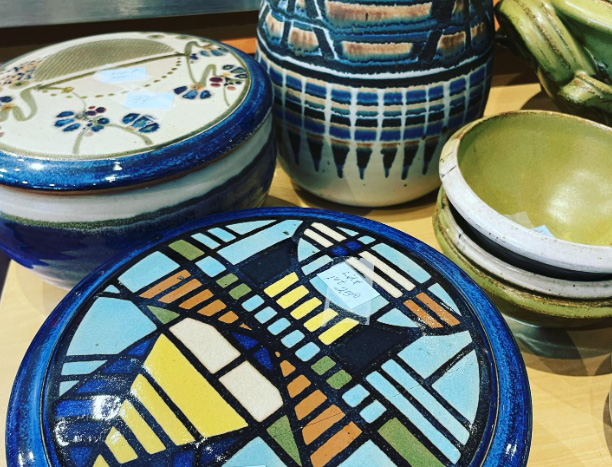 Serving Up Holiday Cheer
Use a vintage punch bowl with an assortment of matching mugs to serve a hot drink that creates a cozy centerpiece for your gathering. We recommend a homemade Spiced Apple Cider that can be mulled ahead of time to infuse your home with the aroma of holiday cheer.
To get you started, here's a delicious and easy-to-make recipe.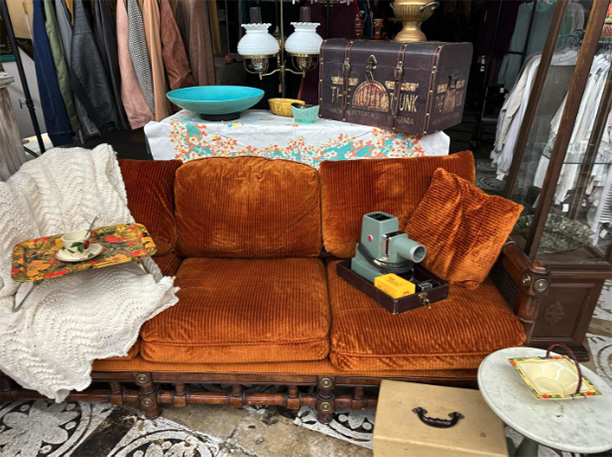 Spiced Apple Cider (the perfect seasonal drink)
Ingredients:
1 gallon of apple cider
1 orange, sliced
4 cinnamon sticks
1 tablespoon of whole cloves
1 tablespoon of allspice berries
Instructions:
Pour the apple cider into a large pot and place it over medium heat.
Add the orange slices, cinnamon sticks, whole cloves, and allspice berries.
Let the mixture simmer for about 20-30 minutes until it's fragrant and warm.
Serve as is, or add a splash of rum or bourbon for a spirited twist.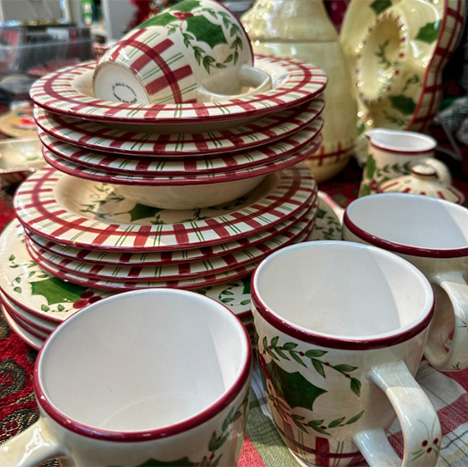 Tips for Entertaining with Thrift Finds
Mix and Match: Don't shy away from mixing patterns and styles. The charm of thrifted items lies in their uniqueness. A mix-and-match table setting can add interest and personality to your event.
Repurpose with Purpose: Get creative with how you use your finds. An ornate photo frame can double as a menu holder, a stylish teapot can become a flower vase—the possibilities are endless!
Create a Conversation Starter: Many thrifted items have a history. Use these stories to spark conversations among your guests.
So why wait? Swing by your local Discovery Shop today to get inspired for your holiday hosting. We're confident you'll find just what you need to make your seasonal events shine. Happy thrifting, and even happier entertaining!