When the seasons shift and cold weather comes knocking at your door, you know it's time to shake up your wardrobe. Accessories offer a simple way to spice up your classic pieces with some holiday flair. A stroll down the aisles of your local second-hand store can offer an array of options for unlocking your unique winter style without breaking the bank.
Finishing Touches for the Win
Accessories can elevate any outfit. So whether scarves, hats or gloves are your jam, you can find an abundance of options to enhance your winter look. Dig deeper, and you might even stumble upon vintage jewelry or unique handbags that add a dash of character to your ensemble.
Scarves
Plaid Perfection: Plaid scarves in traditional holiday colors like red, green, and white are a timeless choice. They instantly evoke a sense of warmth and nostalgia, making them a staple in many winter wardrobes.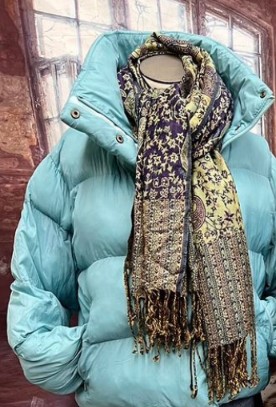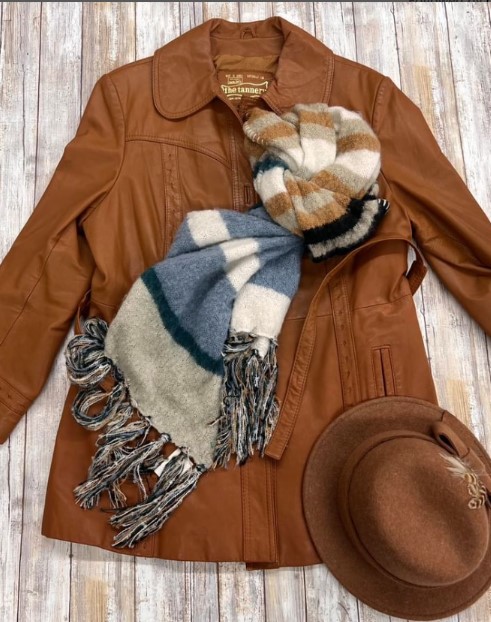 Fair Isle Flair:
Fair Isle patterns, with their intricate designs and multiple colors, add a touch of Nordic charm to your look. These scarves often feature snowflakes, reindeer, or other festive motifs, making them perfect for the holiday season.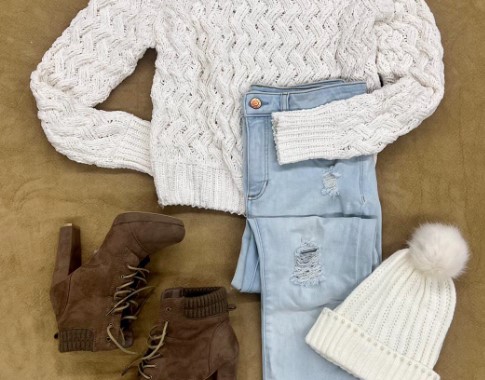 Metallic Magic:
Sparkly scarves with metallic threads or sequins are a great way to add a touch of glamor to your winter outfit. They catch the light and create a festive, eye-catching effect.
Hats
Hats are the perfect way to transform an outfit or create coverage when you're having a bad hair day. But they're also great for creating a festive vibe when combined with other accessories to add some holiday pep to your fashion step.
Mix and Match:
Create a delightful mix of holiday accessories. Pair your reindeer antler headband with a cozy scarf and mittens to add a festive touch to your ensemble.
Layering:
If the weather is particularly chilly, consider layering your holiday hat over a cozy winter beanie for extra warmth.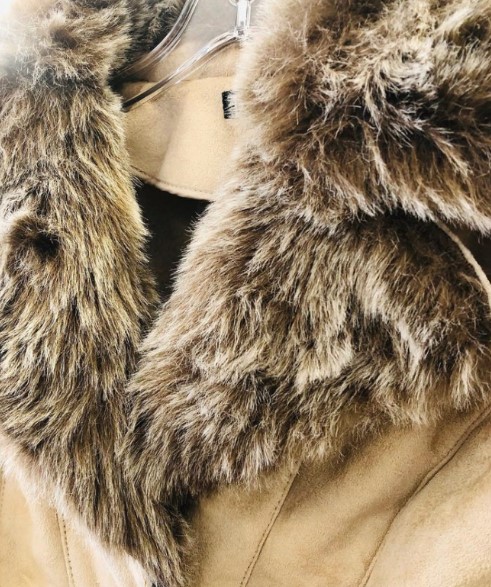 Hairstyling:
Incorporate your holiday hat into your hairstyle. For example, try a beanie-style hat with a loose braid or ponytail for an edgy look.
Gloves
Leather Gloves:
the epitome of elegance, and perfect for formal occasions. Leather gloves are stylish, durable AND excellent for protecting your hands from the wind.
Wool Gloves:
Classic and versatile. They come in various styles, from knitted mittens to fingerless gloves, and are known for their warmth and comfort. Wool also wicks away moisture, making these gloves a great choice for everyday wear.
Insulated Gloves:
When the temperatures drop significantly, insulated gloves are your best bet. These gloves are designed to trap warmth, and some are even waterproof, making them ideal for winter sports and outdoor activities.
This year, stop by your local Discovery Shop to accessorize your wardrobe so you can confidently say hello to the holiday season.