As the leaves begin to change color and a chill fills the air, the time is right to revamp your fall and winter wardrobe. But transitioning to the cold weather seasons isn't just about dusting off your favorite leather boots and pulling a wool sweater out of the cedar chest. Selecting just the right outerwear is essential. In this post, we'll unravel the mysteries behind the difference between a jacket and a coat, and guide you toward your perfect match.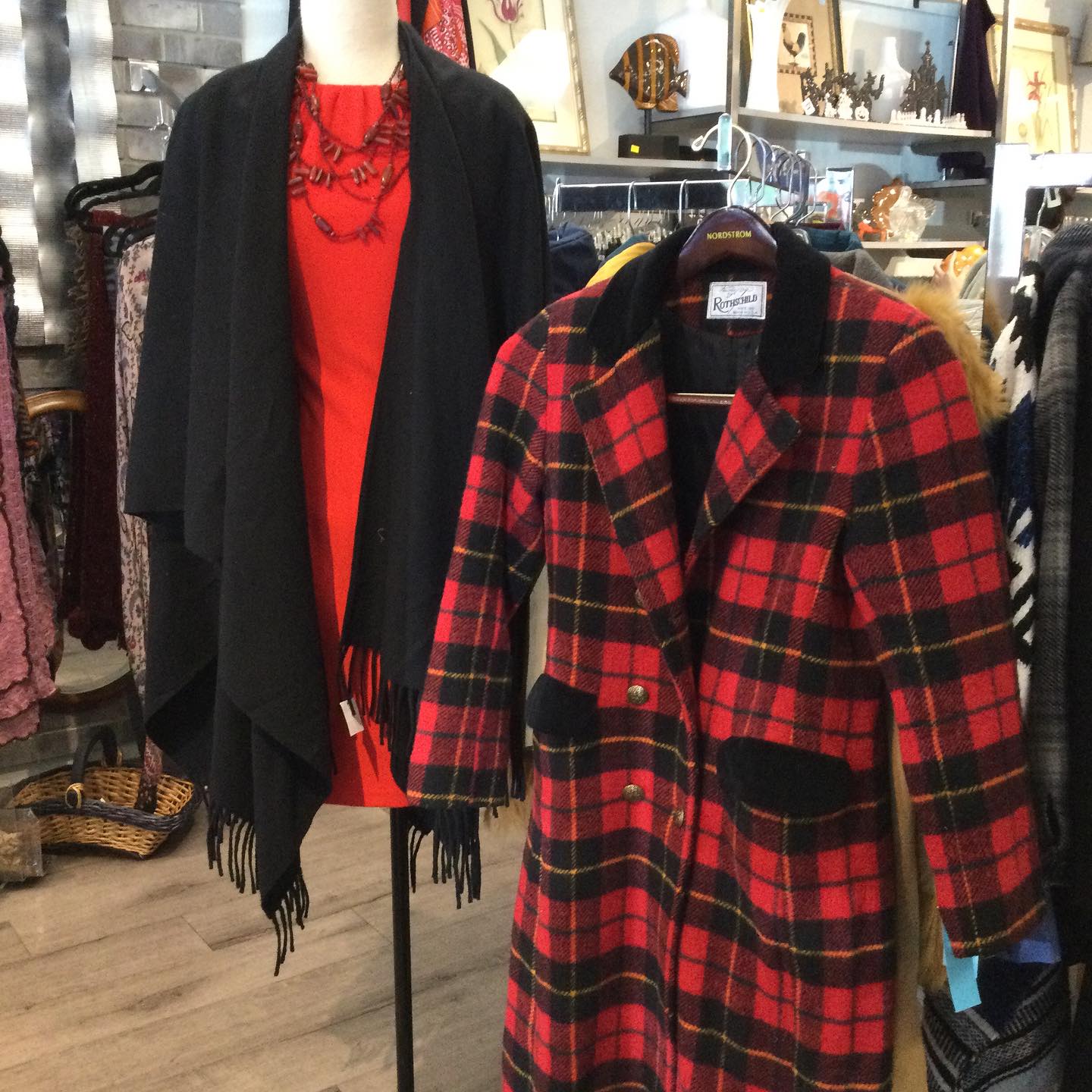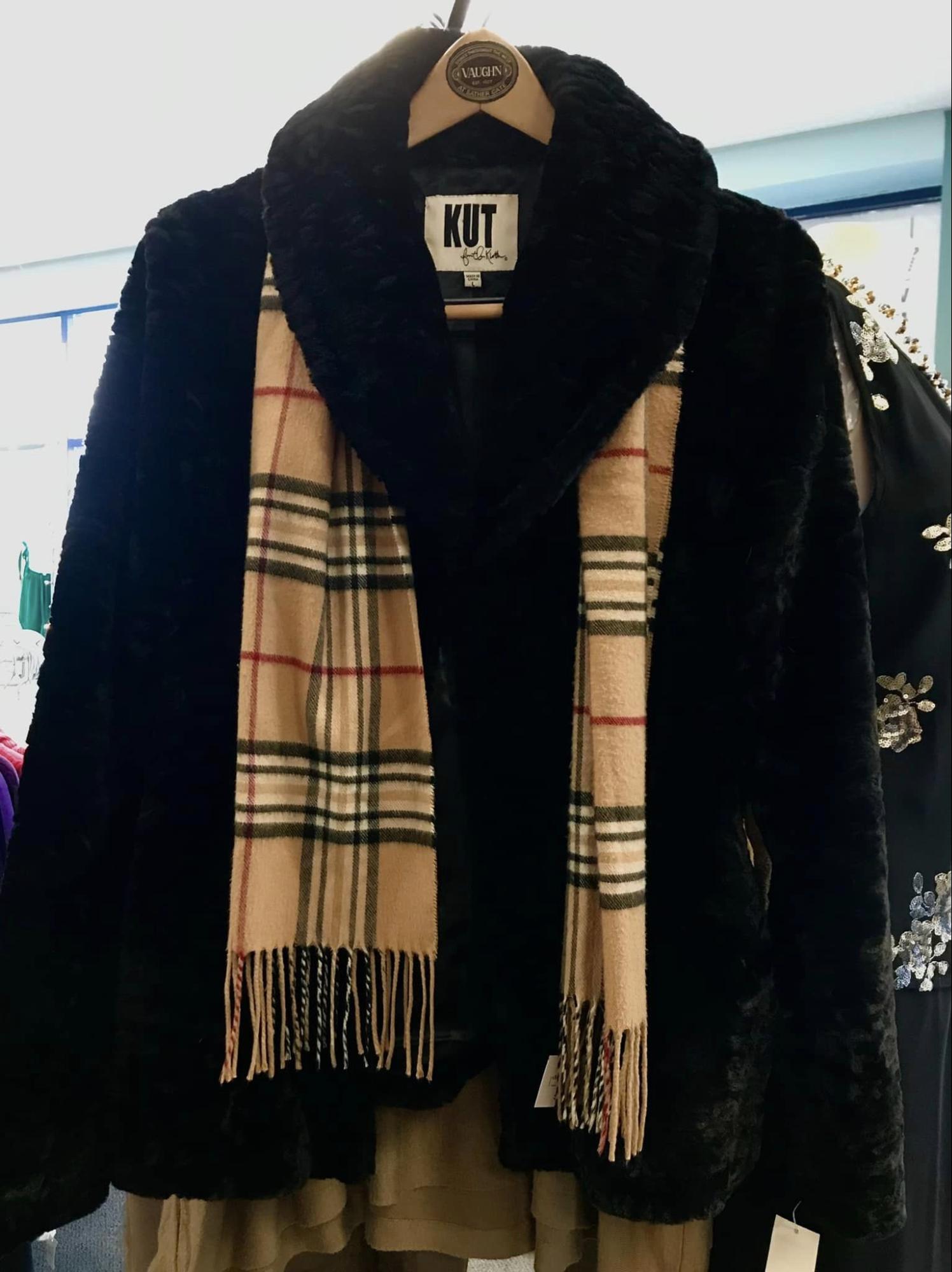 Coats: The Epitome of Elegance and Warmth
Coats wrap us in a cozy layer while elevating our style during the coldest months of the year. They're typically longer, covering the hips or even extending to the knees, and offer maximum protection against the elements. Often considered more elegant, coats are a great choice for dressier occasions. They are designed to keep you warm while maintaining a sophisticated appearance.
From classic wool pea coats to tailored trench coats, the world of coats is vast. Embrace timeless silhouettes that never go out of style, featuring luxurious fabrics, exquisite detailing, and impeccable craftsmanship. Coats are designed to make a statement while keeping you snug and stylish.
Example of Coats:
Wrap Coat: A stylish and cozy coat that wraps around the body, often featuring a belt or tie closure.
Duffle Coat: A classic wool coat with toggle closures and a hood, originally designed for sailors.
Trench Coat: A timeless and sophisticated coat with a double-breasted front, waist belt, and typically made from waterproof fabric.
Peacoat: A double-breasted coat with a short length and broad lapels, originally worn by naval officers.
Shearling Coat: A luxurious coat made from sheepskin or lambskin with the wool on the inside, providing exceptional warmth.
Puffer Coat: A quilted coat filled with down or synthetic insulation, perfect for cold weather.
Parka: A longer coat with a hood, often lined with faux fur or insulated for extreme weather conditions.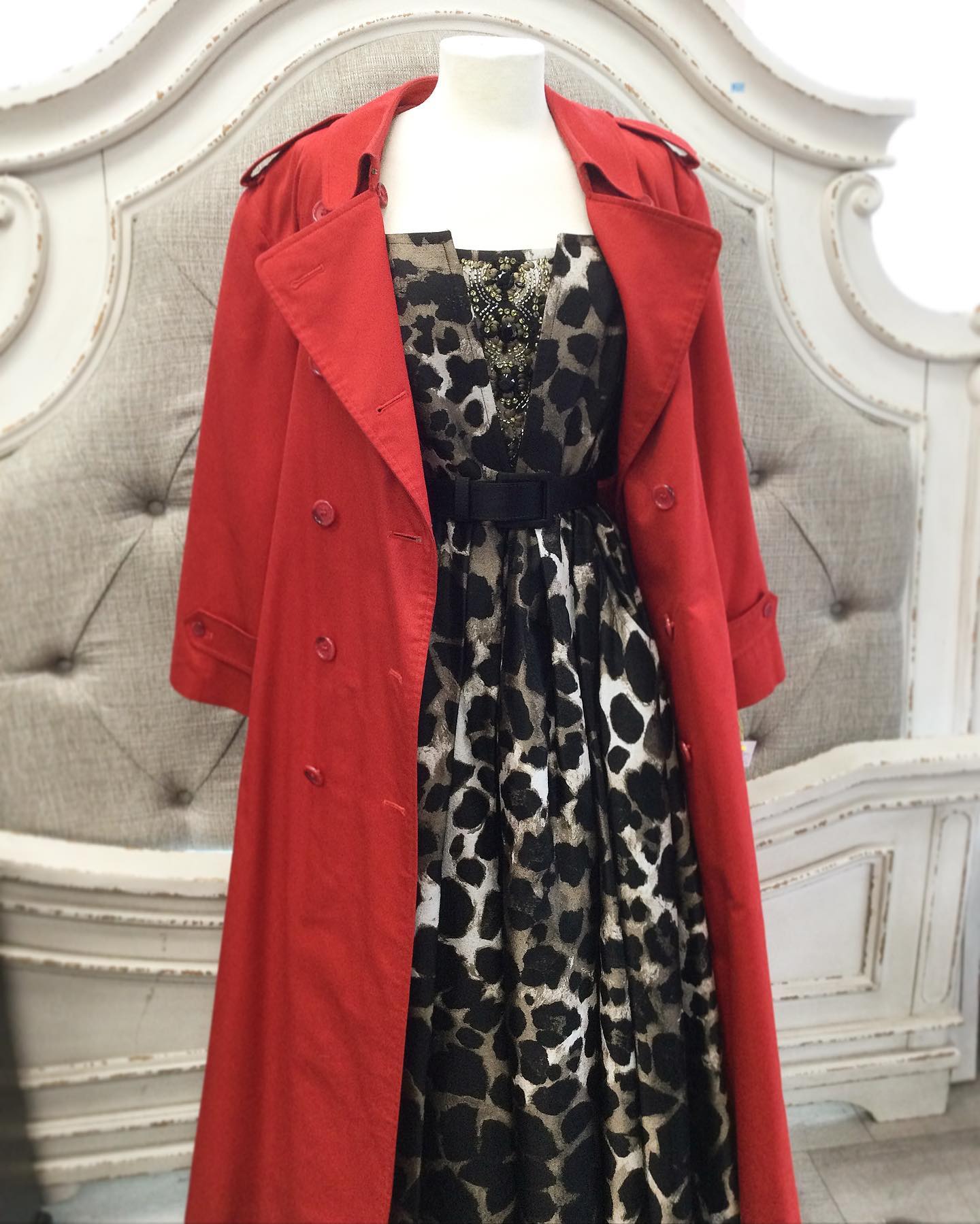 Jackets: Versatile Heroes of Your Wardrobe
While coats exude elegance, jackets are the versatile heroes of fall and winter fashion. They're shorter in length and often lighter, making them perfect for transitional weather or layering. Jackets come in various styles, from sporty bomber jackets to edgy leather jackets, each catering to a different fashion persona.
If you're seeking a trendy, effortless look, jackets are your go-to option. They can be easily paired with your favorite jeans, leggings, or skirts, making any outfit cool. Jackets allow you to experiment with patterns, textures, and colors, infusing your ensemble with just the right dash of personality.
Leather Jacket: A timeless and edgy jacket, adding a cool factor to any outfit.
Bomber Jacket: A sporty and versatile jacket with a front zip closure, ribbed cuffs, and waistband.
Denim Jacket: A classic jacket made from denim fabric, perfect for a casual and laid-back look.
Quilted Jacket: A lightweight jacket with quilted stitching and insulation, providing both style and warmth.
Track Jacket: A retro-inspired jacket with a zip-up front and athletic stripes on the sleeves, lending a sporty vibe.
Macintosh or Raincoat: A water-resistant coat or jacket designed to keep you dry during rainy weather.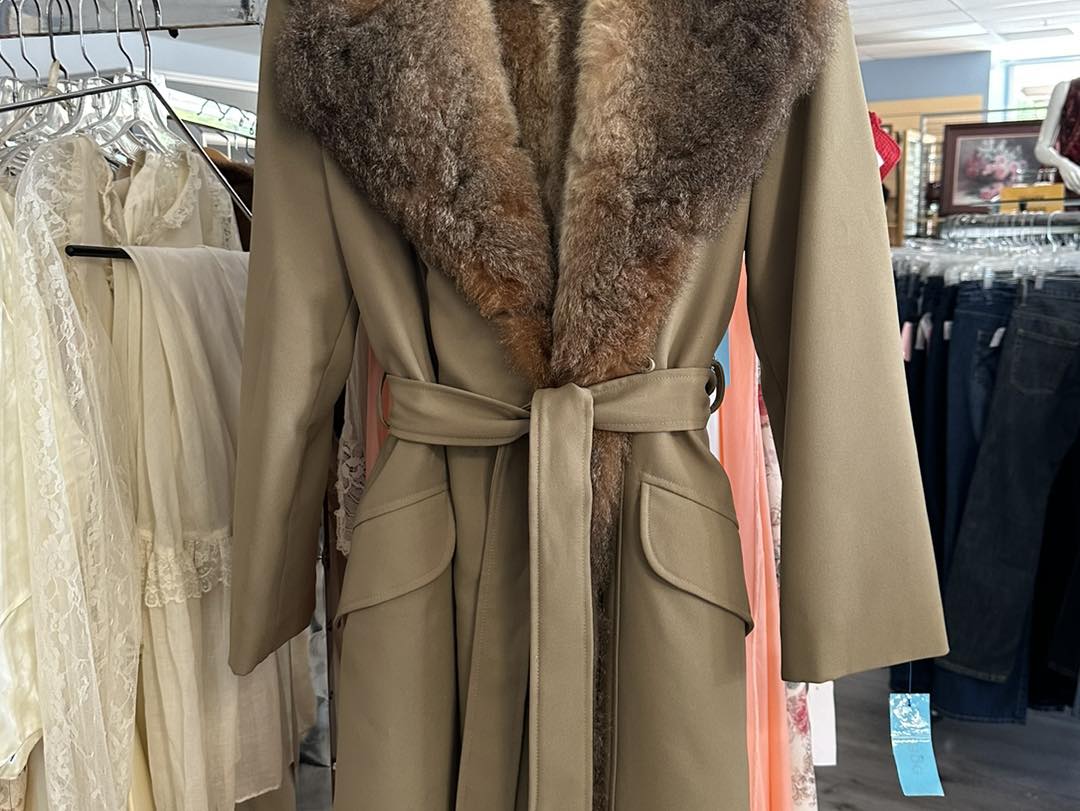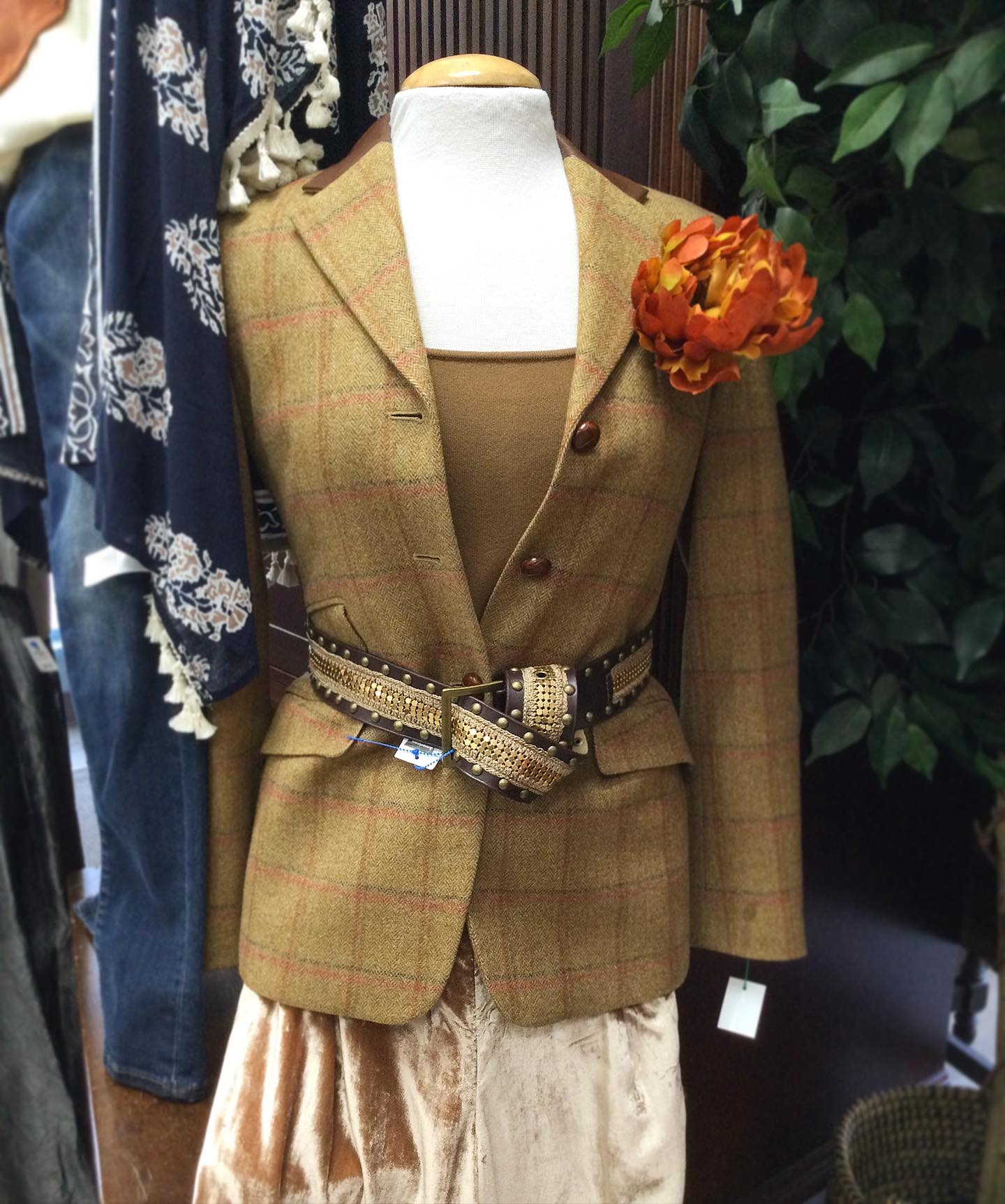 Elevate Your Outerwear Game, One Thrifted Find at a Time
Now that you are an expert on outerwear, it's time to reveal a best-kept fashion secret: your local Discovery Shop is a goldmine for finding an incredible selection of outerwear at affordable prices that are just waiting to be discovered by fashion-savvy individuals like you.
Shopping at a Discovery Shop offers benefits that are twofold: amazing deals contribute to sustainable fashion practices and support a vision to end cancer as we know it, for everyone.
So embark on your next thrifting adventure and discover cozy coats that exude elegance to trendy jackets that make a statement. Your perfect coat or jacket is just a thrifted find away!
Find your local Discovery Shop.